Behavioral
Health Insights


With The DataPool™
Software built for behavioral health services
The DataPool™ is a custom software product used by mental health agencies and health insurance companies. In all implementations it facilitates the highest quality outcomes tracking and decision-support processes.
People Make the Difference
We recognize that no one goes into community mental health because they want to work with computers, or analyze numbers. But numbers matter, and computers make it possible for us to create healing systems. The question is how to get there.
Our mission is support: not only better support for patients who are assessed and helped with our advanced clinical application, but also for the staff and leadership of agencies moving into a data-driven model.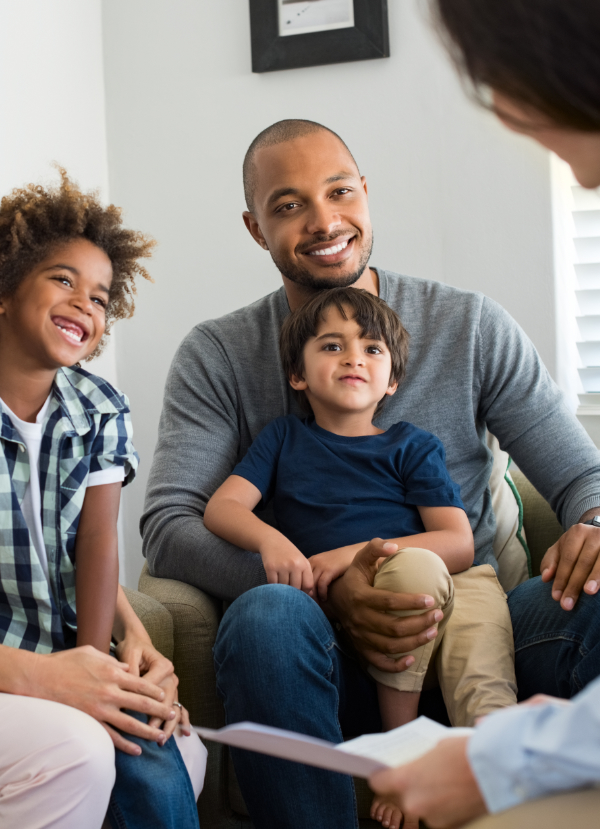 "CDR dashboards helped us visualize multiple outcomes tools across our whole agency. Their unified data structure allows us to understand each program's unique effectiveness within the context of our entire system. "
Larry Nulton, Ph.D.
CEO of a multilevel community behavioral health provider spanning rural and urban areas
"We use the CDR DataPool for multiple outcomes monitoring and to help measure the effectiveness of value-based payments.  We rely on CDR data for population analyses, as well as assisting in identifying incentive payments for value based payment models involving children/adolescents."
Scott Suhring
Chief Executive Officer of the Capital Areal Behavioral Health Collaborative, of a PA's HealthChoices Behavioral Health Program contract entity.
"Managing a Medicaid behavioral health system that spans both urban and rural populations requires a robust data and software framework.  The DataPool allows us to work efficiently and effectively."
Tanya Kvarta, LSW
Executive Director for Behavioral Health of Cambria County
"We have utilized the DataPool to capture outcomes data at multiple levels of care. In an increasingly complex service delivery system, this information is critical to ensuring that services are effectively targeting the needs of the population served, and that the system of care is getting the clinical and system level outcomes that we are expected to provide. Dr. Warner provides excellent consultation and data review, ensuring our County understands the full impact of the services we provide, assist us in refining and improving the service system over time, and supporting the challenging work that our staff and community providers deliver on a daily basis."
Erik Riera
A Behavioral Health Administrator in California
"Dan Warner and CDR have been great partners in the TCOM community. They have faithfully represented the core principles of TCOM and were among the first to adopt the standard TCOM reports to facilitate the use of person-centered data in improving the effectiveness of our systems. CDR is an active innovator in the TCOM collaborative."
John Lyons, PhD
Director of University of Kentucky Center for Innovation in Population Health (IPH)
"Community Data Roundtable has been and continues to be a leader in the use of the TCOM data and analytics.  They have brought many innovations to the use of person-centered data in transforming behavioral health systems."
April Fernando, PhD, MA
Associate Director of the Center for Innovation in Population Health
Gov. Mental Health Administrators
Behavioral Health Managed Care Organizations
Behavioral Health Agencies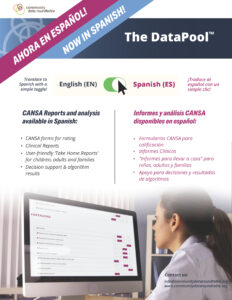 Community Data Roundtable was recently highlighted by University of Kentucky's Center for Innovation in Population Health (IPH Center) for our Spanish language reports. Our ED, Dr. Dan Warner and the Santa Cruz children's services director Lisa Gutiérrez Wang, Ph.D., were interviewed for the TCOM Conversations blog about this recent innovation. Offering consumers information in their … Read more
Read More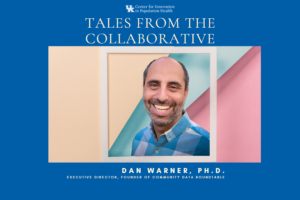 For those of you who may not know, Community Data Roundtable is an award-winning organization; I was recently featured on TCOM's Tales from the Collaborative podcast and had the opportunity to chat with producer Tim Fall about my professional journey, which has led to receiving the TCOM Champions Award (you can listen to the 20 … Read more
Read More
Join Our Mailing List
Enter your name and email to subscribe to our newsletter.