Congratulations to the TCOM 2021 Medallion Scavenger Hunt Winner…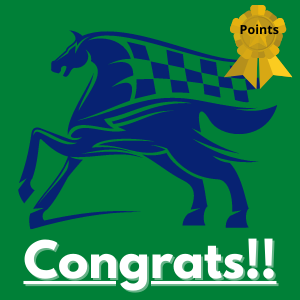 …Dr. Arabellys Hidalgo!
We had lots of fun working with the Praed Foundation to compose a virtual scavenger hunt for the 2021 Virtual TCOM conference. What a unique challenge! This year's event was 'derby-rific' and centered around horse themed medallions as a nod to TCOM's Kentucky roots.
Below is a fun video we compiled which highlights the winner, Dr. Arabellys Hidalgo, receiving her 'FABULOUS' horse-themed gift basket, with lots of coffee related prizes, as 'bean-counting can be fun. 🙂 There is a special guest appearance by TCOM founder, Dr. John Lyons as well.
Thanks to all who played and participated in this year's TCOM virtual conference. As Dr. Hidalgo says in the video, this year's conference "had lots of wonderful presentations, lots of great information and resources.' Dr. Hidalgo also commented on the great opportunities she had to network at the conference and how much she enjoyed participating. We hope you will join us again next year in New Orleans! Read the full TCOM Recap article HERE
we appreciate everyone who attended and participated in this fun event!
About Community Data Roundtable
Community Data Roundtable (CDR) is a nonprofit organization dedicated to the development of data-driven behavioral health and child welfare systems.
With our proprietary CANS/ANSA/FAST software (The DataPool™), and advanced analytic and implementation science, we work with payers, purchasers, providers and parents to build an optimal system for patient care.
Making an Impact
CDR works with managed care, providers, advocacy groups, government entities and consumers to implement a collaboratively beneficial data-driven system. Our outcomes initiative increases appropriate referrals to evidence-based programs, and facilitates improved access to higher-levels of care for members who need care most.
We show cost savings through improved utilization, and improved communication for care coordination and authorization. Our nonprofit mission makes the data available to stakeholders to drive collaborative quality monitoring and system development initiatives.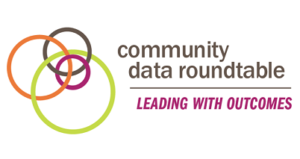 Subscribe to our Newsletter HERE